Ways to make your gifts look way more cool.
So there's less than a week 'til Christmas and you might be ready,  sort of organised or not organised at all. Either way, some of these presents look sucky and you really can't wrap gifts properly, or maybe you just want to make them look nicer. Not to fear! I have a few ideas of ways to wrap your gifts without super professional.
1. Attach a Gift to your gift! 
Go buy a pack of candycanes and attach them to your gift. They might distract from your…um…shitty wrapping. Or get some Christmassy flavoured tea bags (in separate paper sachets), put a string through and use them as gift tags!
Draw your own wrapping paper!
Buy a roll of plain paper- you might be able to get this in a kids section at a craft store (they also sell it at ikea)- or a piece of paper big enough to wrap your gift. Draw whatever you want on it, it doesn't matter if you're not artistically inclined; if it goes horribly wrong the recipient might get a good laugh at it.  It also shows personal effort and you can personalise it for that person. 
DECOUPAGE TIME 

Buy a gift box, or just use a regular cardboard box and stick pictures to it. Make a collage of things that remind you of the person.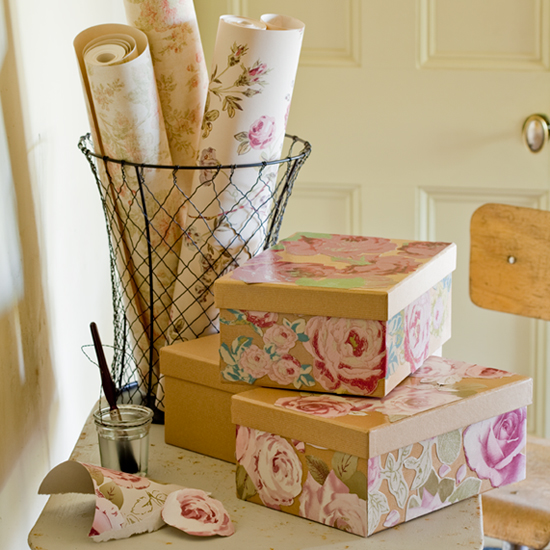 Brown Paper Gift Bags! 

Some grocery shops still give out brown paper bags- if yours does, hang on to them. Otherwise you can buy them really cheap. Buy a christmas stamp and ink and stamp the bags and use a nice ribbon to tie the handles together. My Mum did this last year and they looked really lovely!
Hope I helped!